Library Storage Solution by California Space Management. We have been installing state-of-the-art innovative and custom space-saving storage solutions for libraries and other educational institutions for over 30 years! Have a look here at one of our Library Storage Solution Projects, serving San Diego Christian College here in sunny San Diego, California.
San Diego Christian College Time Lapse – Library Storage Solution Time-Lapse Install Video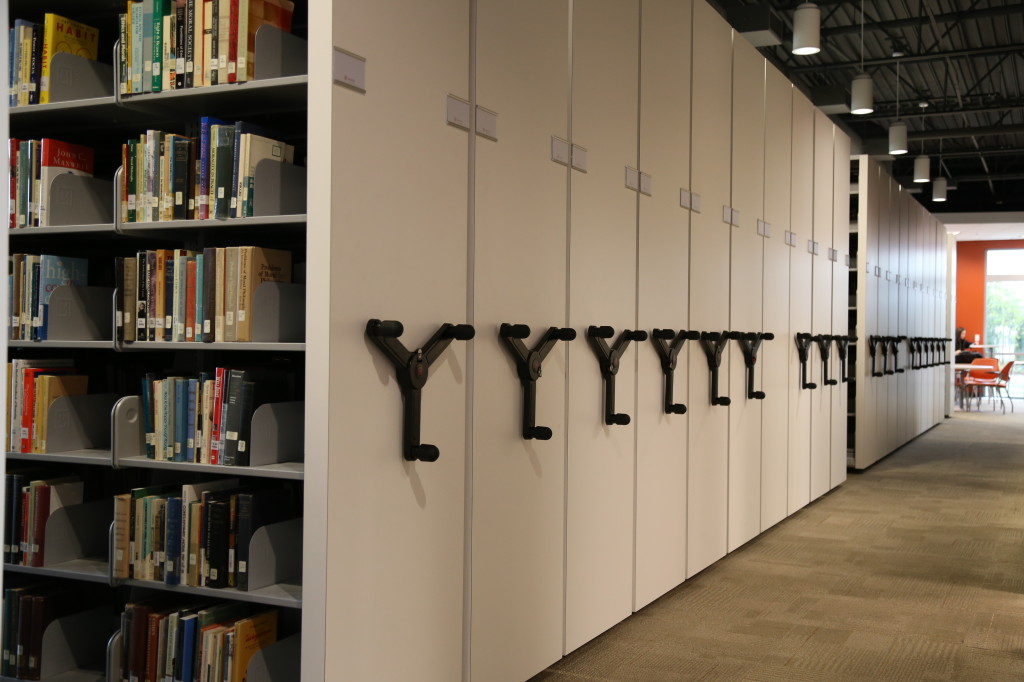 California Space Management, Inc. helped transform this library from "normal" to revolutionary by allowing them to store 3x the amount of books and materials. San Diego Christian College now has a perfect space to store and protect textbooks and other literature. We assisted in making sure all stored materials are safe, secure, and easily accessible to all students.

How CSM Can Help

 

California Space Management will meet your challenges of limited floor space, budget constraints, and future expansion with a full line of innovative storage, filing, and material handling equipment. Connect with CSM and build a superior workplace environment, or let us know what you think about our Library Storage Solution Time-Lapse Install Video!
We are Southern California's dedicated provider of high-density mobile storage solutions (including Library Storage Solutions), serving San Diego, Los Angeles, Orange, Riverside, San Bernardino, Ventura, San Luis Obispo, and Santa Barbara Counties. Available storage solutions include high density mobile storage systems, compact shelving, storage cabinets, storage lockers, weapon storage, modular caseworks and more – all with unmatched manufacturing efficiency.
We recognize that each market, organization and business is radically different and requires a different approach. A CSM representative will visit your facility to measure spaces and carefully listen to your requirements. With over 1000 successful project completions in all markets, we're qualified to find a unique storage solution for you.
Want to know more? Connect with one of our awesome and friendly team members today!