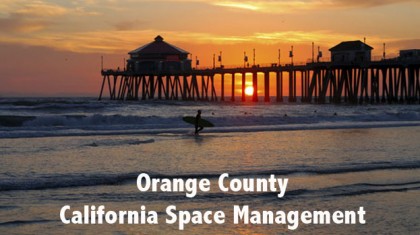 Mobile shelving is a type of movable storage system that allows businesses to customize shelving while optimizing capacity. It's a cost-effective solution for the unique storage needs of each industry. With the use of high density mobile storage, you can utilize storage space efficiently by reducing the necessary floor space for items you want to store.
The shelf storage system can be conveniently moved from one place to another. Generally, mobile storage is used in commercial spaces, office spaces, and warehouses. This method of shelving is very useful especially in areas with limited space. Your business can store paperwork and essential items in a systematic and organized manner.
Mobile shelving systems provide you with more storage capacity. Any kind of shelving such as industrial shelving, library shelving, cabinets, and four-post shelving can be mounted on carriages which move effortlessly on rails. The mobile storage system eliminates aisles that are typically needed in a conventional shelving system. Moreover, compact shelving can be customized according to your storage space. It also provides a sophisticated look that fits any working environment.
Primarily, there are three basic types of mobile aisle shelving.
Mechanical Assist Mobile Shelving
End users rotate drive wheels on the ranges to access movable shelving aisles reaching up to 61 feet long. You can employ dual access and install ergonomic drive handles. You may also opt to install a safety floor and apply custom finishes to compact shelving end panels.
Electric Mobile Shelving
In this type of storage system, end users simply push a button and use computerized commands to open movable shelving aisles. High density mobile storage under this category are designed for maximum productivity and high access. Most systems come with programmable security in order to limit access to specific users. In many cases, high density systems are positioned in rows so people can easily access each shelving row. If you're searching for the ultimate system to maximize floor space, then high density systems are great options. This type of shelving system is often seen in law offices and courthouses.
Manual Mobile Shelving
End users push handles which are attached to range ends in order to move aisles. This type of storage system is ideal for low activity. It's best used for smaller storage systems. It's also the most economical choice; however, it requires much effort to access the compact shelving.
There are numerous mobile shelving manufacturers in the US. For businesses situated in Orange County, California, mobile shelving specialists offer extensive services encompassing design assistance and proper installation of mobile storage systems that suit the storage needs of a company. Professional installation crews will examine your space storage problems and difficulties to devise the best mobile storage solution for optimum space utilization. For Orange County clients, a California state licensed contractor will ensure the efficient implementation of innovative storage systems. Mobile shelving experts will perform a free-of-charge survey and CAD floor plans to guarantee accurate order sizes, quantities, and space optimization. By utilizing mobile storage systems, your company can definitely save space and effort.