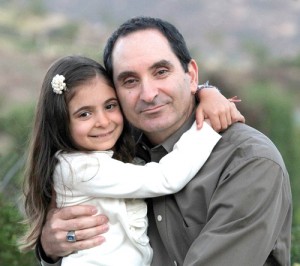 After the national recession and a cancer diagnosis left California Space Management (CSM) devastated in 2012, CSM and its president, Curtis Dadian are asking for support in becoming eligible for a $250,000 grant from Chase's Mission Main Street Grants. Operating within a niche industry, gaining at least 250 votes and winning the grant will allow the company to rebuild itself and return to providing services to the Southern California region at full capacity.
As a small, San Diego based company specializing in the provision of high-density mobile storage solutions, CSM has been servicing nearly every industry for more than 30 years. Purchased by Curtis Dadian in 2003, CSM has evolved into the only company based in San Diego that is providing this type of practical storage solution that saves space, increases productivity and reduces operating costs.
When the country became partial to imaging and scanning digital files nearly 15 years ago, Dadian and the CSM team worried that the world would go paperless. Though this did not happen and the company began developing non-filing storage solutions for everything from military weapons and medical supplies to athletic equipment and more, the recession caused the company to suffer a 40 percent drop in sales by 2009. Still, the biggest challenge of all did not come until 2011, when Dadian's six-year-old daughter, Lacey was diagnosed with a rare form a cancer called Leiomyosarcoma.
Leiomyosarcoma is described as an aggressive soft-tissue cancer tumor that results in a 70 percent mortality rate. There are fewer than 1,000 known cases worldwide, and nearly all of them affect adults. Nevertheless, a seemingly harmless "bump" on Lacey's right arm led to her diagnosis, and Curtis was inevitably pulled from the business to focus on his youngest child and her health.
Today, Lacey remains in full remission and has recently passed the two-year mark since the removal of her primary tumor. In light of this, Dadian and his team have made the conscious decision to transform CSM into a Giving Office, with one percent of all sales being donated to aid in the treatment and prevention of pediatric cancer. While Lacey and her family remain hopeful for a continued recovery, California Space Management also hopes to recuperate from Dadian's time away with the help of Chase's Mission Main Street Grant.
"My daughter recovered and I've been reintegrated into the company, but the strain from past few years is still there," says Dadian. "Now we're basically just trying to regrow the business from the ground up."
According to the official website, "Mission Main Street Grants is an effort by JPMorgan Chase Bank, National Association ("Chase") to increase awareness of the important role small businesses play in local communities and to help small businesses grow." As such, Chase will provide $250,000 to 12 small businesses across the United States to aid in their efforts. In addition, the 12 grant recipients will be eligible to receive a trip to Google for an exclusive small business marketing workshop with Google experts and a Google Chromebook Pixel laptop. However, in order to be considered eligible for the grant, California Space Management must receive at least 250 votes before November 15, 2013. Once Chase's team of expert panelists have selected the winners, the grant recipients will then be announced in January 2014.
To learn more about California Space Management as well as Lacey's story and its influence on The Giving Office, visit the company's website today. Increase the company's chances of receiving the Mission Main Street Grant by visit the CSM business page on the program's official website and using Facebook Connect to vote confidentially.
California Space Management, Inc. (formerly Filefax) has been Southern California's dedicated provider of high-density mobile storage solutions for more than 30 years. Ranging from education and healthcare providers, to museum, military and public safety personnel and more, CSM's range of clientele is as extensive as their design and installation capabilities.
Link to original press release: http://www.prweb.com/releases/2013/10/prweb11282482.htm