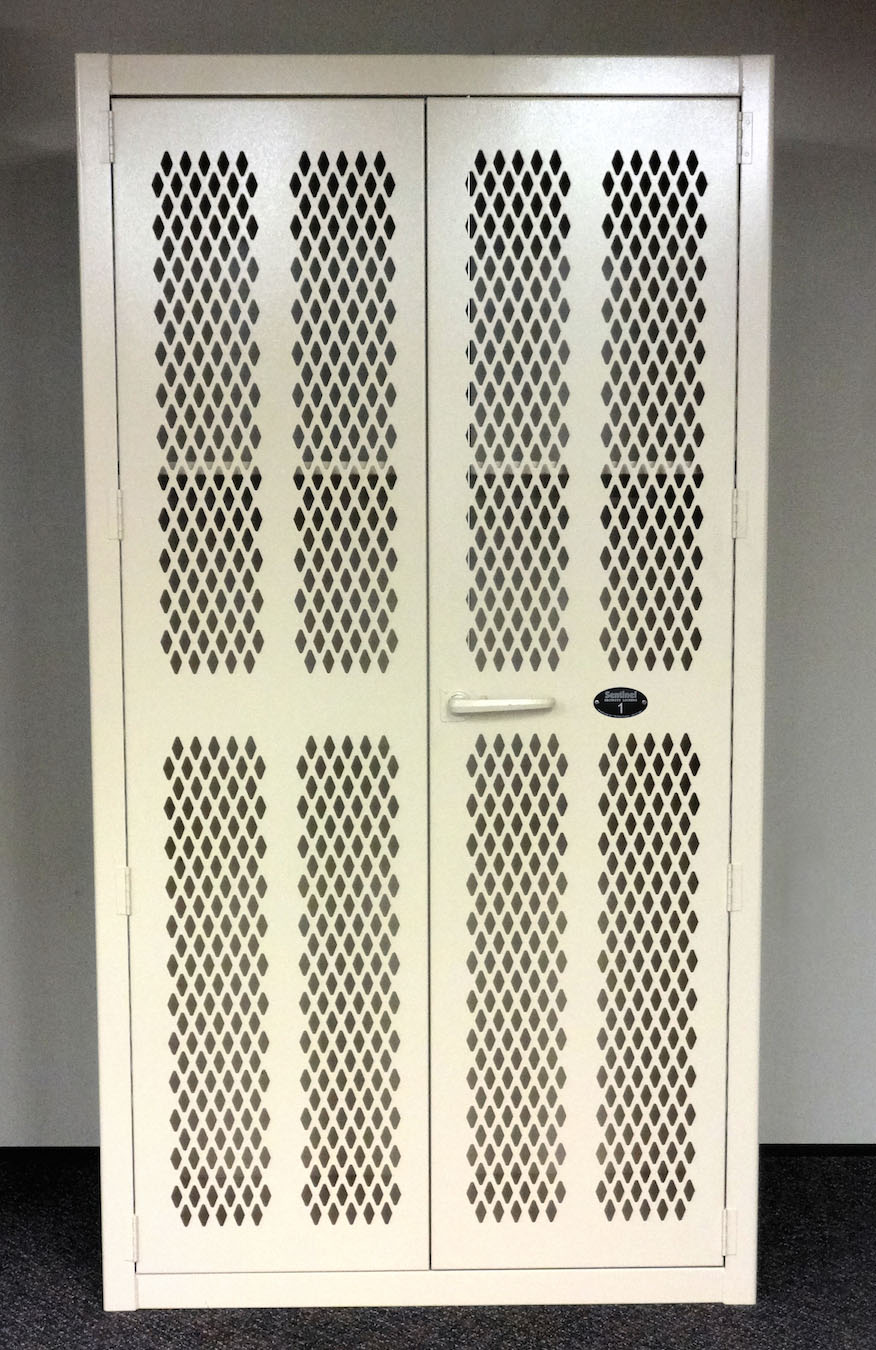 The Sentinel® line of heavy-duty Military Field Gear (TA-50) Lockers is designed specifically for rugged military use. This specialized military locker is manufactured to accommodate issued equipment such as helmets, vests, rucksacks, cold weather gear, boots, rain gear, warfare equipment, gas masks, tool belts, training bags and wet suits, as well as personal belongings and uniforms.
Features include:
Overall size: 42"W x 24"D x 78"H

2" x 2" continuous angle corners

Customizable interior components

Three-point locking mechanism

Optional lockable security compartment

Four industrial-grade hinges per door

Perforated doors and sides provide ventilation

Dependable case aluminum hasp handle

Wide variety of durable powder coat finish options

Optional perforated shelf for equipment drying
You may also be interested in our custom-made weapons racks.
Ask an Expert
Any space management question
Schedule a Survey
On-site or phone interview
Capacity, control, other…?
On-site or phone interview