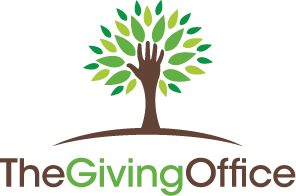 Work with CSM to become a
Giving Office

& join the fight against pediatric cance
When Curtis Dadian learned that his six-year-old daughter had been diagnosed with cancer, he channeled his energy into creating The Giving Office. I love the creative way The Giving Office delivers goods and services while at the same time benefiting people in need. This is the kind of business model that the world needs today. I wholeheartedly support this effort and encourage your enthusiastic participation.
– Ken Blanchard
Coauthor of The One Minute Manager® & Leading at a Higher Level
Our goal is to donate thousands of dollars per month to organizations which help kids with cancer and their families.
Your qualified purchase of products at California Space Management, Inc. will result in a donation by CSM to aid in the treatment and prevention of pediatric cancer through support of one or more of the below named foundations, all 501c3 non-profit organizations.
Often a major event in one's life becomes the catalyst for change, growth or priority refinement. This was the case for our company president, Curtis Dadian, on March 14th, 2011, when he learned that his six-year-old daughter had been diagnosed with cancer. From a seemingly harmless "bump" on the arm, came a diagnosis of Leiomyosarcoma, a high-grade rare and rapidly growing soft-tissue cancer tumor. Outlook for this disease included a 70% mortality rate and initial considerations for treatment included amputation of his daughter's right arm. Everything changed in an instant and all focus shifted to this rare disease and caring for their youngest child, Lacey.
With fewer than 1000 cases worldwide, and nearly all of them affecting adults, answers were fleeting and information was difficult to obtain. The weeks and months that followed created a new awareness for Curtis' family and an education never imagined had begun. At the core of this education was a surprising dependency upon various foundations dedicated to serving families affected by this rare disease. Ultimately, direction and a knowledge base surfaced through these dedicated foundations, and their value was infinite. Lacey is thankfully doing well and recently passed the two-year mark since the removal of her primary tumor. She remains in full remission today. It is all of our hope that we will never need the services and caring of organizations such as The Seany Foundation or the Liddy Shriver Sarcoma Initiative, but it is essential that they are here and strong. Please join us in helping to assure their continued existence and critical contribution to the children and families facing childhood cancer.
Your participation in this effort is meaningful and appreciated.
Gratefully,
California Space Management, Inc.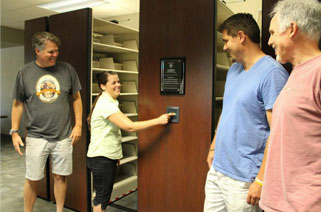 CSM Donates Mobile Shelving System to help local Church get organized
The Foundations We Support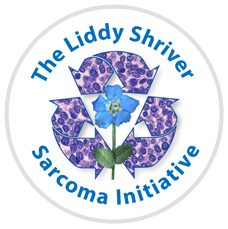 A sarcoma is a cancer of the connective tissues, such as nerves, muscles, and bones. Lacey's tumor was a rare type of sarcoma called Leiomyosarcoma, but other sarcomas comprise nearly 21% of children's cancers. The mission of the Liddy Shriver Sarcoma Initiative is to improve the quality of life for people dealing with sarcoma. The Initiative increases public awareness of sarcoma, raises funds to award research grants, and provides support and timely information to sarcoma patients, their families, and medical professionals. These efforts are achieved through collaboration with numerous individuals and organizations that share a similar vision.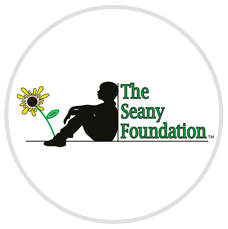 Inspired by the life of Sean Lewis Robins and and his battle with Ewing sarcoma, The Seany Foundation is dedicated to funding research to help find cures for pediatric cancer and to improving the quality of life for children and teens battling cancer. To date, The Seany Foundation has raised over one million dollars in the fight against childhood cancer. Currently, The Seany Foundation helps fund a Clinical Research Associate at Rady Children's Hospital San Diego to enroll pediatric patients with cancer in potentially lifesaving clinical trials.