Industrial Shelving Like Never Before
We provide mobilized storage systems that address the unique industrial storage and space problems faced by manufacturers. The innovative mobilized system boosts productivity by allowing manufacturers to easily convert multiple aisles of static storage racks into a compact, single moving aisle that easily opens and closes to afford access.
Mobile Pallet Racking Advantages
Modular Construction: Systems can be easily expanded for future growth within the same building.

Up to 80% floor space utilization: Reduced operating and property costs thanks to excellent space usilzatino of the system. The number one choice for refrigerated warehouses due to rising electric costs.

Safe and accident-free working operation: Equipped with emergency stop buttons, access light barriers, manual release systems, distance sensors, and safety light barriers.

Semi-automated or fully-automated solution: Mobile racking can be used with traditional forklifts or in conjunction with AGV systems.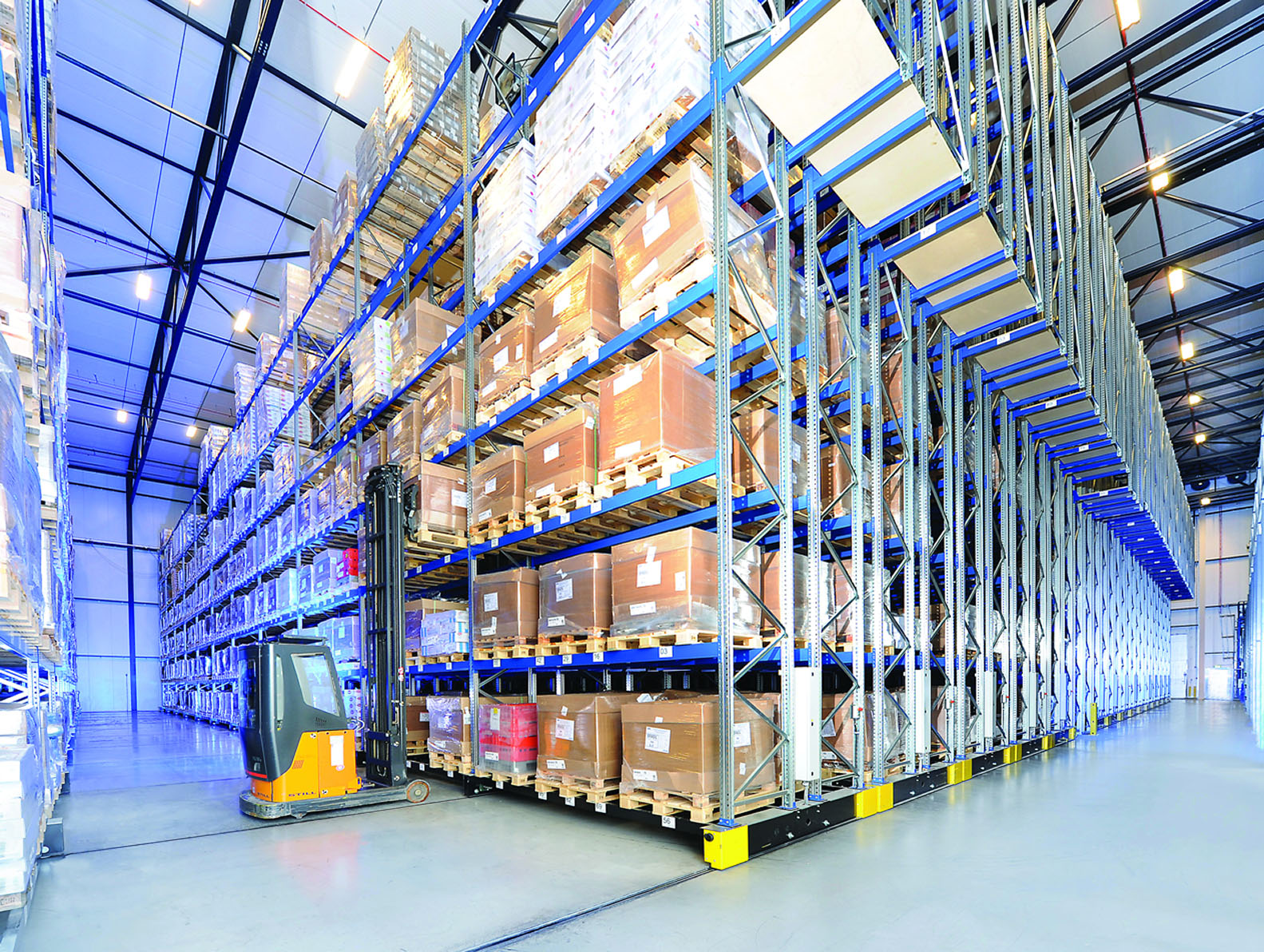 Create up to 100% more space for racking or shelving units, in the same footprint. We can double or even triple your space! Free up as much as 50% of your existing storage space for revenue-generating activities without expanding into new space. Strategically store and organize necessary supplies and materials close to your employees, so they can work more efficiently. Unlike the traditional static storage concept, mobilized storage systems require just one moving aisle that opens and closes only where and when needed to provide full accessibility to all materials for quick, safe retrieval.
Ask an Expert
Any space management question
Schedule a Survey
On-site or phone interview
Capacity, control, other…?
On-site or phone interview