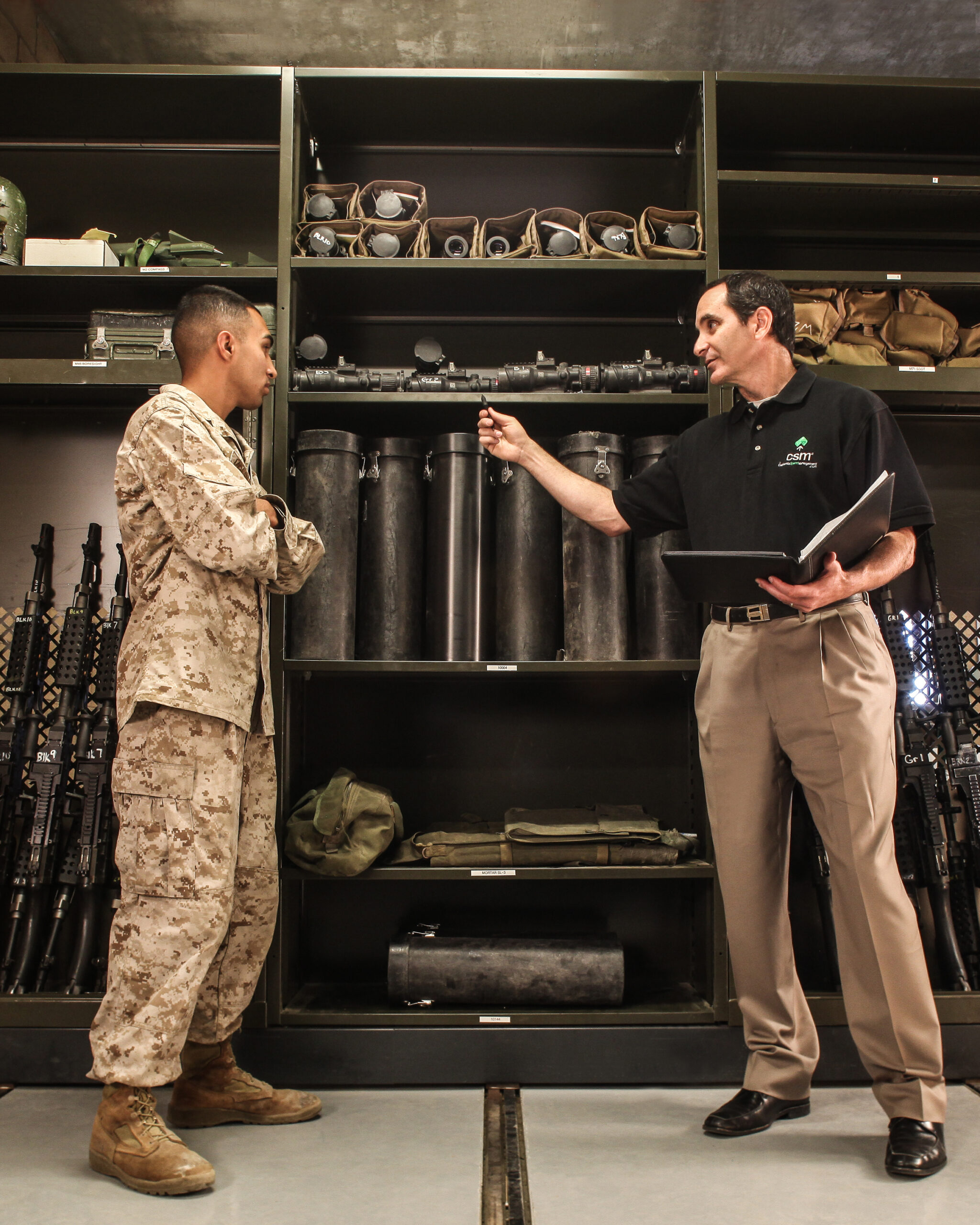 Fully Customized Storage For Efficient Operations
Ready Issue & Secure
Military Storage
Military Storage – In the military field, you can never pay too much attention to detail. Every aspect of your operations is crucial, from the training ground to field operations, from the troops on the front line to the staff in the command center. In planning and strategy, you try to consider everything that could make a difference.
With our Military Storage multi-usage shelving, racking and filing systems, you can achieve various objectives that contribute to the overall success of your operations.
Consolidation of staff, equipment and files.

More organized inventory.

Greater control over access to supplies and equipment.

Lower maintenance expenses.
At the same time, we understand that speed is of the essence, so our products are intelligently designed to ensure ready-to-go access.
CSM has developed a complete line-up of storage products that will address your priorities:
Efficiency, Safety, Security, Versatility, & Durability
We recognize that the duties you fulfill, and the supplies and equipment you employ vary widely. You can be confident of more organized storage with our solutions – for the Army, Air Force, Navy, Marine Corps, National Guard, CIA, DoD, DHS and all other organizations in the military field.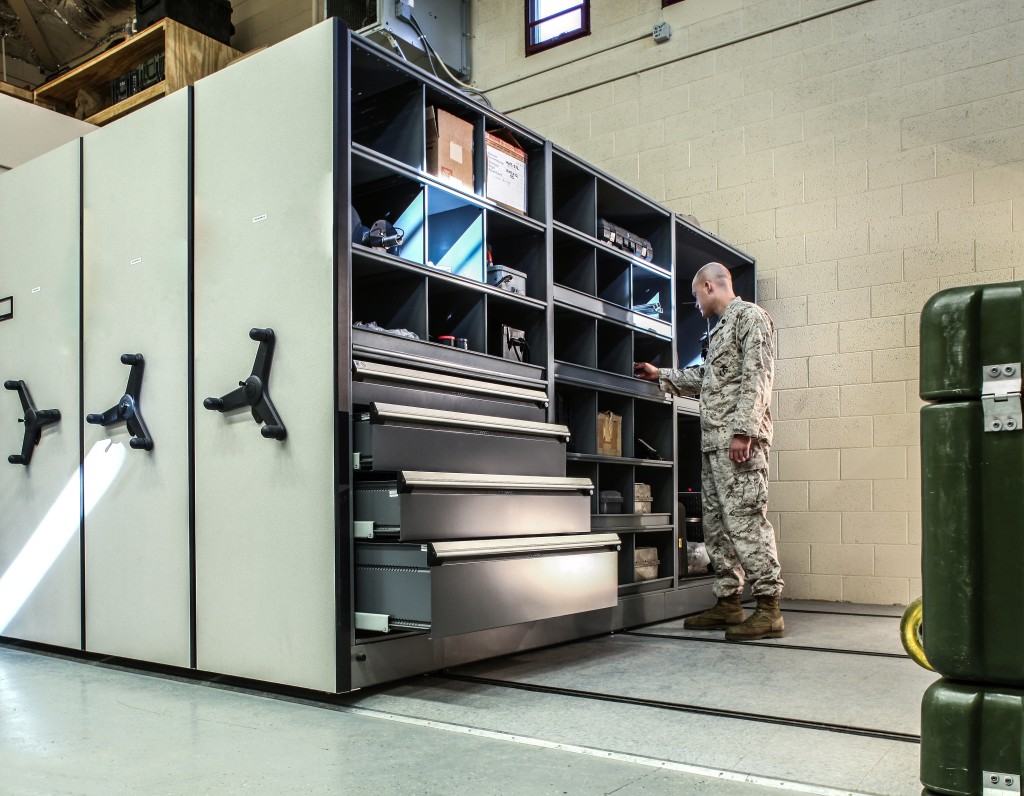 Drawers, Shelving, Racking, and Filing Systems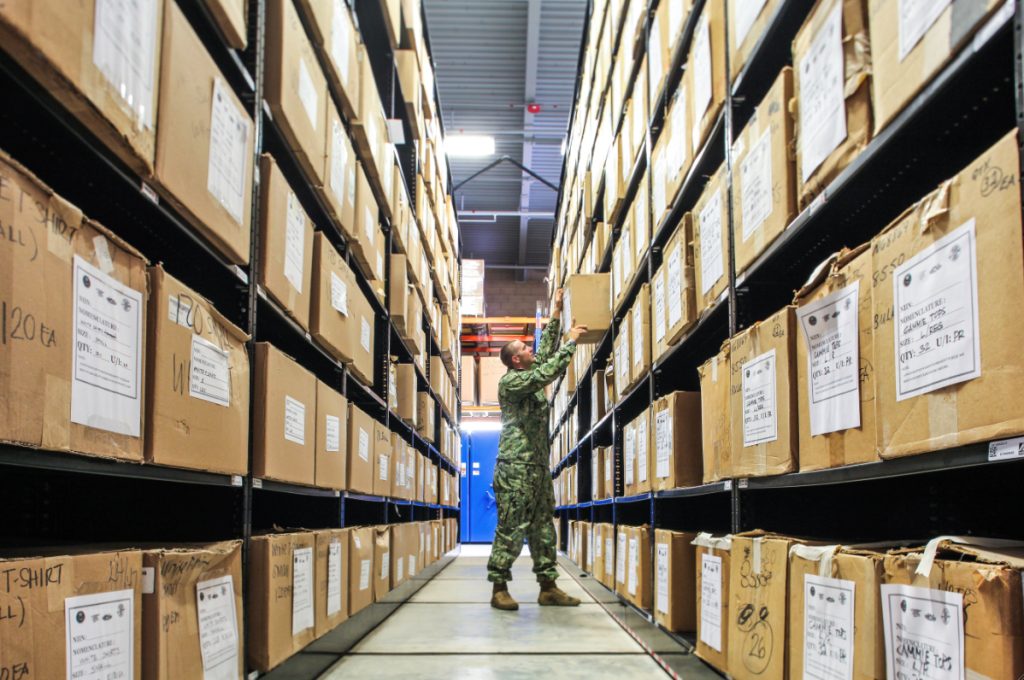 Ready Issue Compact Box Storage
Ready Issue Carousels for Increased Security & Efficiency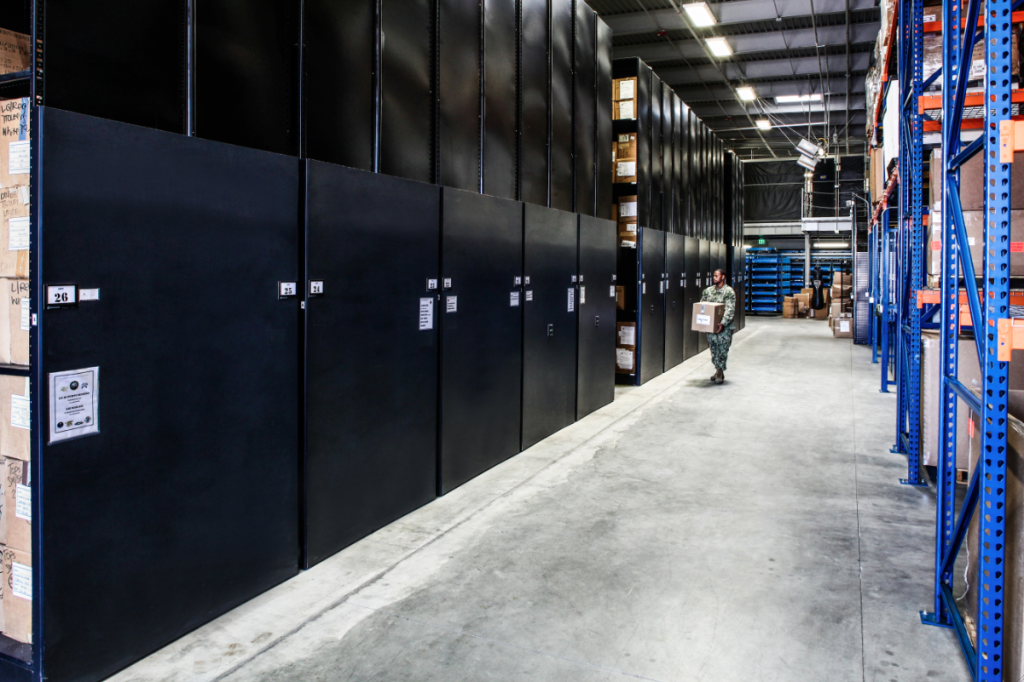 Custom Industrial Size Military Storage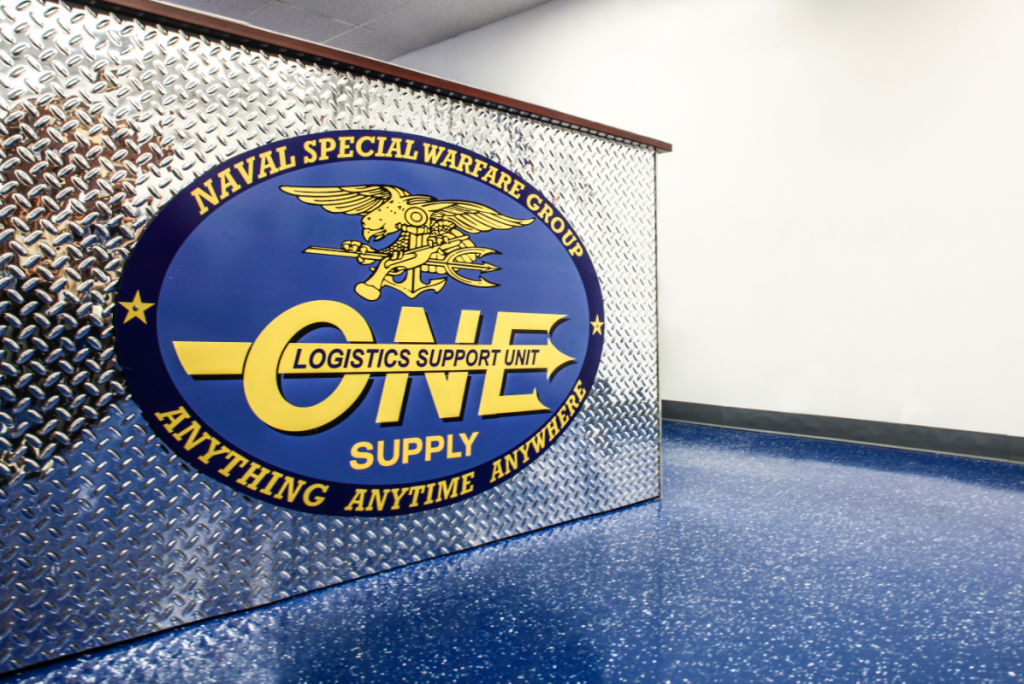 Custom Floor & Reception Desk for NSWG
Watch a Time-Lapse Install by CSM in Marine Corps Recruit Depot, San Diego.
Ready & Secure Weapons Storage

Armory Solutions

Training Gear Storage

High Quality & Durable Weapons Racks

Full or Limited Mobility
Applications Include:
Parachute Storage
Training Gear
Supplies
Uniforms
Maintenance Equipment
Medical Supplies
Ordinance Storage
Flight Gear
And much more!
CMAS Purchasing Contract Available
You are always entitled to a free storage consultation by one of our CSM Team Members.
Use the contact info below to schedule your appointment, or call/email us for any questions you may have.
We look forward to working with you and doubling your space.
– The CSM Team
Ask an Expert
Any space management question
Schedule a Survey
On-site or phone interview
Capacity, control, other…?
On-site or phone interview