Vertical storage solutions are the ideal alternative to store and order pick small parts in a compact and ergonomic way. A LogiMat® Vertical Lift Module is comparable to an oversized drawer cabinet with two stacks of trays (one in the front and one in the rear). Between those stacks operates a lift, which pulls out individual trays as requested and delivers them to the service window. The CSM SCHAEFER LogiMat® can be used as an autonomous system or integrated into an automated "goods-to-person" application for the storage, provision and order picking of small parts.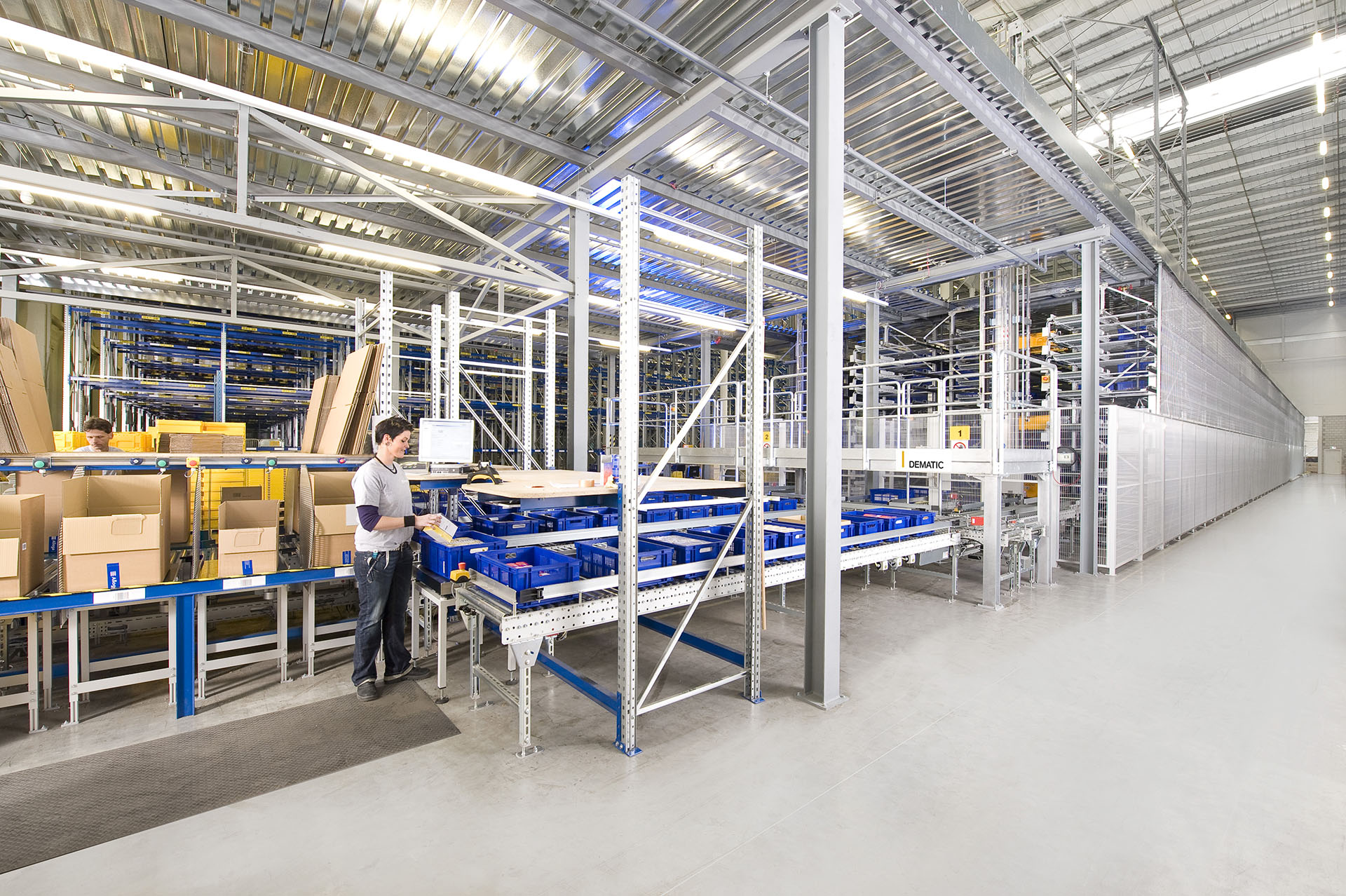 LogiMat® Advantages
Future-proof and extremely user-friendly

Save 90% of storage space in comparison to conventional static storage solutions

With its modular design and numerous options, the system is fully adjustable to your individual requirements

Reduce costs for energy and storage thanks to its compact design

With process automation, you will increase order picking speed by a factor of 6 to 10

Decrease travel times by more than 70%

Minimize order picking errors through computer-controlled processes

Achieve an increase in performance of up to 20% thanks to its ergonomic design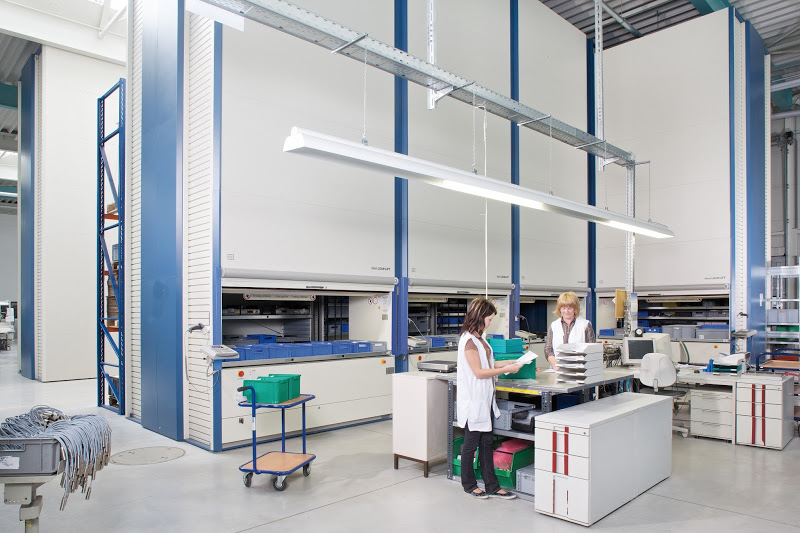 Options for maximum efficiency
LogiPointer: If desired, the LogiMat® can be equipped with a laser pointer system (identification of picking position), making order picking even easier.

LogiLift: LogiLift is an operating opening with continuous height adjustment, which is adjusted to the worker to ensure an ergonomically correct removal height.

LogiTilt: LogiTilt is a tilt mechanism for the ergonomic removal of goods and the reduction of the reach depth.

LogiSafe: LogiSafe is an electrically-driven locking door, ideal in particular for valuable goods.

LogiGuard: LogiGuard is a protection of the operating opening with the aid of light barriers.
Ask an Expert
Any space management question
Schedule a Survey
On-site or phone interview
Capacity, control, other…?
On-site or phone interview